Scalable, high-performance, secure and intuitive applications which can be integrated seamlessly into existing system landscapes – for automating complex business workflows, meeting customer needs and responding to market trends.
Your advantages with our application development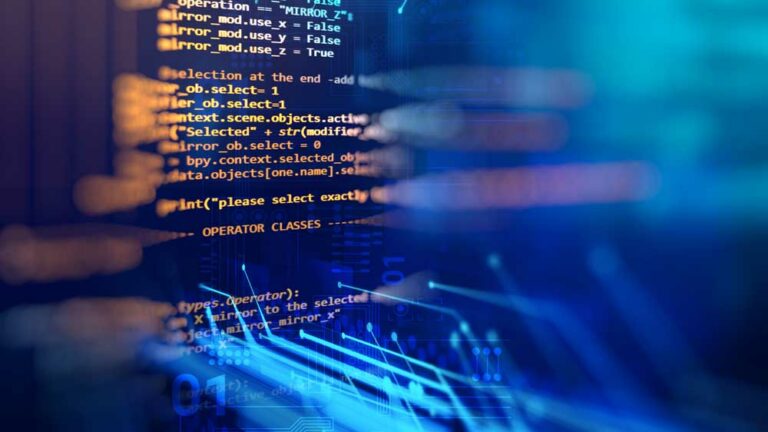 High-quality, secure development
We work with state-of-the-art technologies and use best practices to develop fail-safe, reliable and customized applications with robust architectures offering high availability.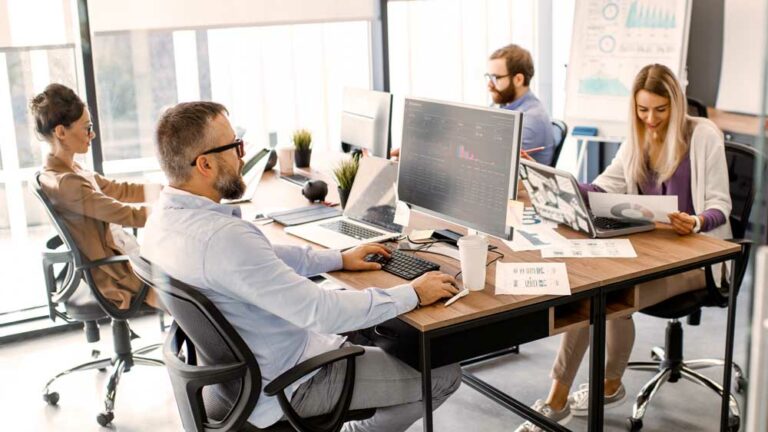 Experienced team of experts and developers
Our experienced teams are ready to start immediately and integrate your product owner into our development processes. Our project managers are responsible for all aspects of project processing, act as direct contacts and relieve you of complex project management issues.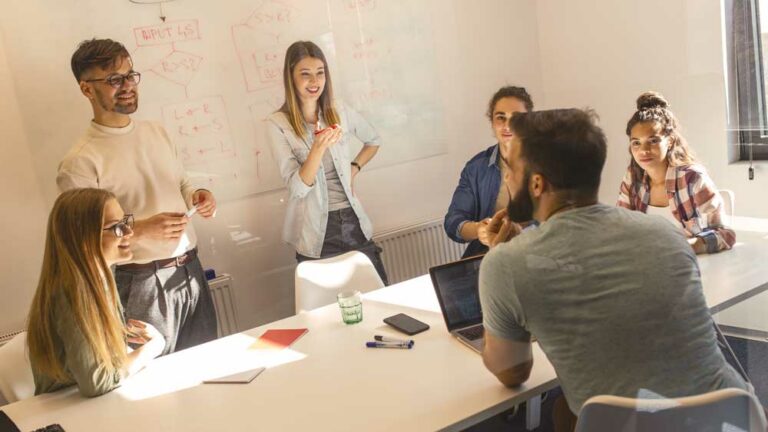 A comprehensive, agile development process
Our development process covers strategy, planning, design, development, testing, release, support and further enhancements. An agile approach gives us the flexibility to meet new or modified requirements.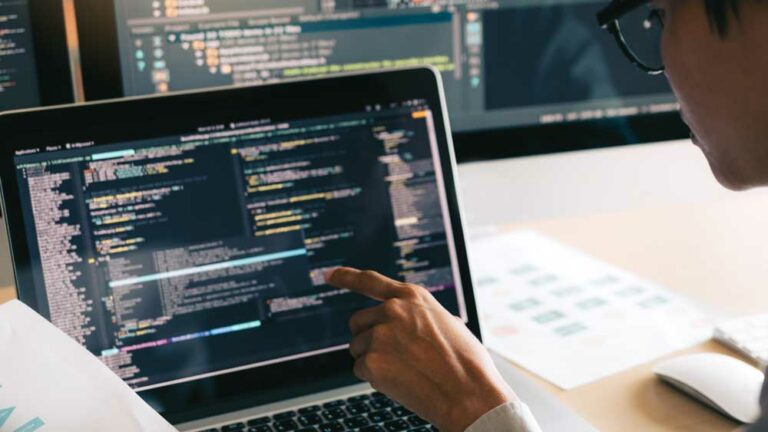 Integration into existing systems
Our application development also facilitates seamless integration into your current legacy systems from ERP, CRM, Webshop or BI. Data are synchronized in real time to ensure business processes are rigorously automated.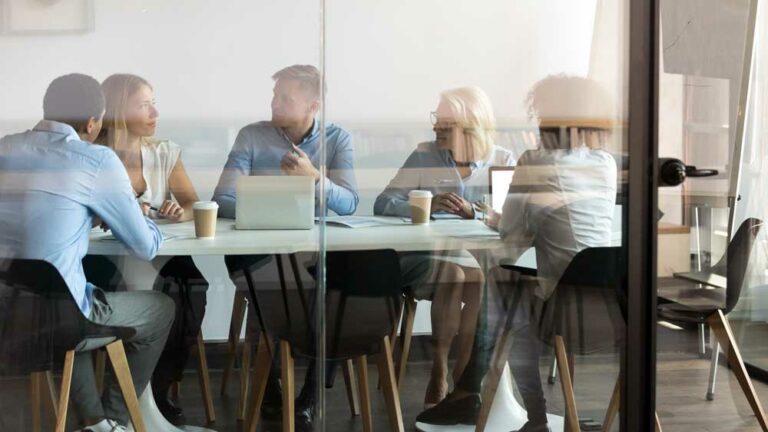 Transparent, reliable collaboration
We're transparent in what we do and promote a
working culture of open communication and trust. We establish reliable, long-term partnerships with our customers. 
Scalable applications for fast time to market
The applications we develop and their architectures are flexible and scalable so that they are easy to adapt to the constantly evolving business environment and facilitate rapid new market launches.
Our solutions for application development
Web Application Development
High-performing, intuitive and secure web applications that support business processes and serve users.
Software product development
Transform ideas into market-ready, highly available, reliable digital services and software products that are aligned with your customers' needs.
Prototyping and MVP development
Collect user feedback for a business idea as quickly as possible with MVPs and use of prototypes to validate the technical feasibility in order to make informed strategic decisions quickly.
Increase your conversion rate with highly specialized product searches and recommendation engines tailored to your range and customer needs. Get real-time information about warehouse and store stock levels, exact dispatch times and optimized pricing. 
Product information management
Specialized PIM systems offer integrated DAM functionality for complex ranges, with the main focus on scalable data mapping with maximum automation using AI modules for supplier onboarding and to provide data feeds for any external channels.
Robust platforms are designed for easy expansion to handle data growth with a comprehensive 360 degree view of all available data points inside and outside the business. Real-time updates for the service desk and for data-driven decision-making or risk prevention processes.
Detailed understanding of individual user intentions and provision of relevant search results through suitably versatile filtering in milliseconds from multi-million document corpora in eCommerce, on job sites or an intranet. 
Technologies we work with
We work with a broad tech stack as we are independent of partnerships with software vendors. This means we can always select the appropriate technologies that best fit your individual requirements. 
Use cases for application development
Knowledge management with AI-based services: Group-wide information search improvement
Read more »
We are interested in your needs.
Your company lacks the know-how? Or you need additional developer capacities?
We are looking forward to your request!